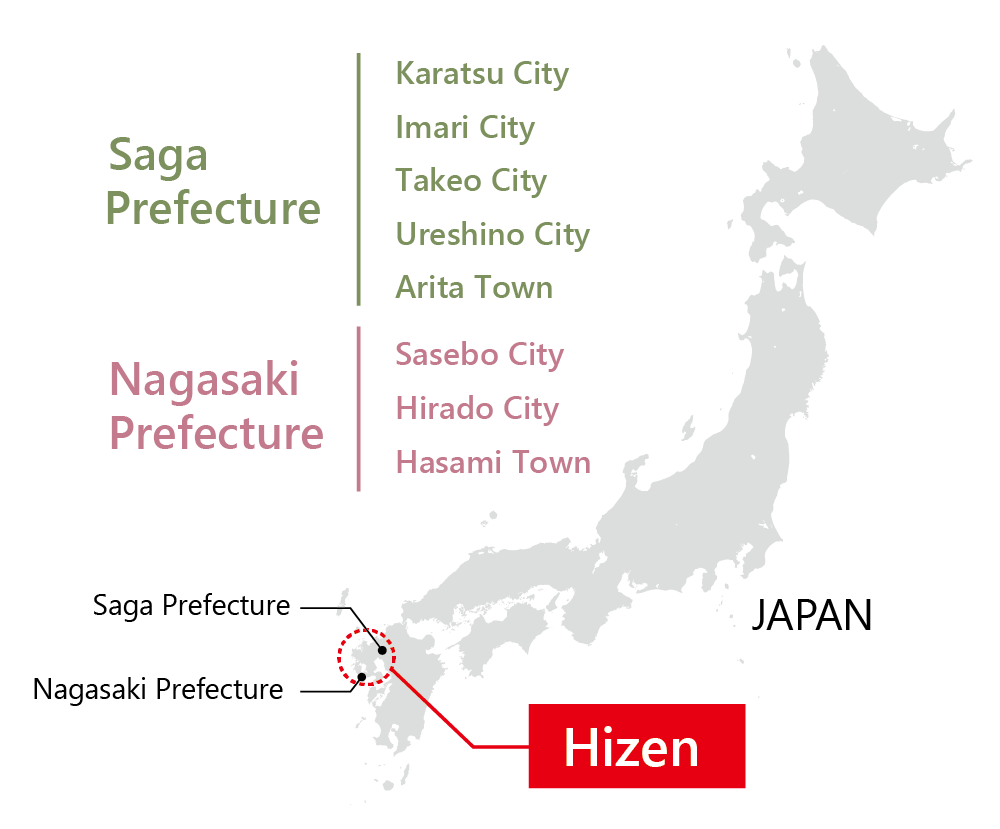 From ancient times, this area was a booming hub of exchange with China and the Korean Peninsula.
Hizen also thrived as one of Japan's windows to the Western world from the time when Portuguese and Spanish missionaries made their way to the country in the late Muromachi period (the latter 16th century).
At the end of the 16th century, the arrival of countless potters from the Korean Peninsula paved the way for the creation of the first high-quality ceramics in Japan.
Here, artisans shaped their craft, vying for perfection as they developed their own original traditions and sensitivities using the quality soil and rocks from the mountains and water in the area's rich natural environment.
Hizen's ceramics have the world captivated with their delicate, colorful artistic expressions, and at the same time, reflected the daily lives of the people.
Today, the kiln-brick walls and smokestacks that decorate their towns remain, taking us a step back in time.